Penn State Harrisburg
Creative Explorations: An Intensive Creative Writing Experience.
Unique week long creative writing workshop!
Fees:
Credit:
ENGL 497-701 Special Topics; Creative Explorations
Registration through LionPath, see bottom of page for detailed instructions.
Participation requires a $245 supplemental fee.
SCHOLARSHIPS AVAILABLE
Non-Credit:
$995 for five-day course
Course Registration: 
Course Name: 
Creative Explorations
Program Contact:
Credit options, contact Jen Hirt, English Program Coordinator at jlh73@psu.edu
Non-Credit options, contact Kristin Deibler 717-948-6500 or cetraining@psu.edu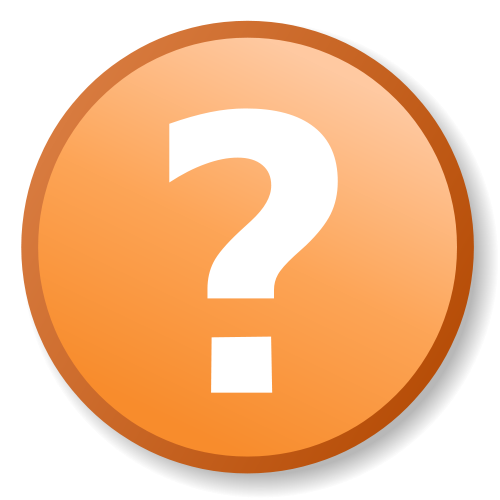 Have a question?
This is a unique one-week structure, which will allow for concentrated creations, revising, and showcasing of original creative writing with an audience of committed peers and an audience of professionals. In addition, instead of having one instructor, this unique course allows the opportunity to bond and network in multiple settings over a short period of time.
Participants will work closely with published writers who are also skilled professors in order to explore, practice, and revise advanced elements of creative writing. Participants may choose to focus on one genre or sample from poetry, fiction, creative nonfiction, and screenwriting. Opportunities will include craft lectures by experienced writers, workshops led by professors, tips from publishing insiders, a keynote speaker, and optional field trips that will integrate writing with the unique regional offerings of the Harrisburg area. The week will culminate in a readings and performances by participants.
Five-day course from June 26-30, 2017
Monday, Tuesday, and Thursday - 8:30 a.m. to 6:00 p.m.
Wednesday - 8:30 a.m. to 6:00 p.m.
Keynote speaker from 6:00 p.m. to 8:00 p.m.
Friday - 8:30 a.m. to 3:00 p.m.
Field-trips on Tuesday and Thursday. Transportation will be provided.
Major Topics:
Creative Strategies
Rought Drafts
Audience Critiques
Overcoming Writer's Block
Maintaining a Writing Group
Marketing and Promoting Your Work
Trends in Creative Writing
Learning Outcomes:
Imagine new avenues for the creative process.
Develop plot, narrative, theme, and style in creative writing.
Design steps and goals toward publishing in various markets.
Interact with like-minded writers in a supportive energetic environment.
Explore the connection between place and creativity.
Gain confidence in starting new poems, stories, essays, or screenplays.
Improve strategies for finishing creative projects.
Workshop drafts of original creative work in order to accelerate the creative process.
Instructor(s)
Eric Bliman, Ph.D. teaches writing courses including rhetoric and composition and technical communication. He holds a Ph.D. in English and comparative literature from the University of Cincinnati, an M.F.A. in creative writing(poetry) from the University of Florida, and a B.S. in psychology from theUniversity of Michigan.
Dr. Bliman's poems and book reviews have appeared in The Times Literary Supplement, Subtropics, The Southern Review, Quarterly West, The Birmingham Poetry Review, and other journals. His writing has received the University Research Council Fellowship from the University of Cincinnati, the Intro Journals Award for poetry from the Association of Writers and Writing Programs, and the National Chapbook Fellowship from the Poetry Society of America, which will publish his chapbook Travel and Leisure in the spring of 2013. He grew up in Pittsburgh, Pennsylvania.
Ashley Cowger, M.F.A. is an award winning fiction writer whose short fiction has appeared in numerous national and international literary journals. Her work has thrice been nominated for the prestigious Pushcart Prize, and her short story collection, Peter Never Came, was awarded the Autumn House Press Fiction Prize. She has also published articles on children's literature and creative writing pedagogical theory. Her teaching experience ranges from teaching introductory creative writing and fiction workshops to teaching composition, technical writing, and literature courses, and she has also worked as a tutor and an interim co-director of the University of Alaska Fairbanks Writing Center. Her teaching awards include Outstanding Graduate Teaching Assistant from the University of Alaska Fairbanks English Department and the Adjunct Faculty Teaching Excellence Award from Zane State College.
Maggie Gerrity B.A., M.A., Ph.D. comes to Penn State Harrisburg from Ithaca College, where she taught academic, expository, and creative writing. While at Ithaca, she was a recipient of the college's Grant for Online Learning Development and taught a first-year interdisciplinary seminar called Texts, Drafts, and Rock and Roll: Reading and Writing About Popular Music.
She received her B.A. from Lycoming College, her M.A. from Florida State University, and her Ph.D. from Binghamton University, where she won the Graduate Award for Teaching Excellence and the Marion J. Link Fellowship for Creative Writing.

Dr. Gerrity's essays have appeared in Vibrant Gray, Feeling Our Way: A Writing Teacher's Sourcebook, and Acts of Revision: Essays on the Craft, and she has been a finalist for Glimmer Train's Short Story Award for New Writers and Narrative's 30 Below Prize.
Heather Hamilton holds an MFA from the University of Florida and a PhD from the University of Cincinnati. The recipient of an Academy of American Poets prize, her poems have appeared in The National Poetry Review, Verse Daily, Disquieting Muses Quarterly, Poetry Northwest, Subtropics, Birmingham Poetry Review, Southern Poetry Review, Willow Springs, and Third Coast, among other journals.
Jen Hirt, B.A., M.A., M.F.A. is a creative writer who specializes in creative nonfiction essays and book-length memoirs, as well as experimental nonfiction and prose poetry. Her first book, the memoir Under Glass: The Girl with a Thousand Christmas Trees, was published in 2010 and won an emerging writer prize. She regularly teaches introductory creative writing courses, as well as advanced courses in nonfiction, poetry, expository writing, and social science writing. She is the faculty advisor to From the Fallout Shelter, the campus literary arts magazine, and she is active in the honors program and the graduate communications program. Hirt's research is focused on the natural world, especially odd encounters with animals, unusual trees, and greenhouses.
Catherine Rios, B.F.A., M.F.A. teaches writing and digital media, and is the Associate Director of the School of Humanities and the chair of the Communications Program. Her creative activities include screenwriting, filmmaking, and interactive design, and she is the co-creator of 1+1, an interactive engagement game. She is the team lead of the Collaboratory, a proposed learning space for Penn State Harrisburg to enhance interdisciplinary research and STEAM learning. She also serves as a creative consultant for LEAP Research and Innovation, and was a founding resident artist and creative director of the Makespace, a community-created arts collective in Harrisburg, 2012-14. She holds a BFA from the Rhode Island School of Design in Glass, and an MFA from Columbia University in Screenwriting. Currently she is developing 1+1 for Digital Humanities and STEAM education, and has two screenplays in progress.
To Register
Registration Instructions for Credit Course:
Contact Jen Hirt at jlh73@psu.edu for course approval.
Internet registration is available using LionPath. Login with your user ID and password and proceed to registration.
Select Harrisburg as the location.
Select ENGL as the subject.
Select ENGL 497-701 - Special Topics; Creative Explorations.
If you have missed two consecutive semesters, you must complete a Resume Study form and be approved through the office of your major prior to registration. If you missed just one semester, please contact Enrollment Services at (717) 948-6020.
Overnight accomodation information coming soon!
HAVING TROUBLE REGISTERING? Contact 814-867-4973 for immediate assistance.